Meet Our Team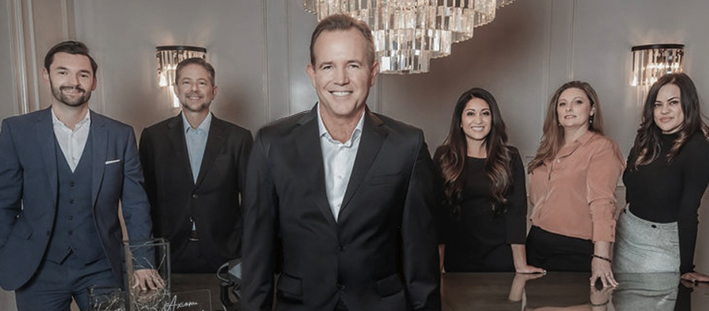 Jeffrey A. Czerwinski CFP®, CLU®, LUTCF
Wealth Advisor
Jeff is the principal and founder of Axiom Financial and Insurance Solutions and has over 30 years of experience in the financial services industry. Jeff excels at understanding the complex goals and desires of his clients and is passionate about creating comprehensive financial solutions that address their overall needs. Jeff spends most of his time in the areas of wealth management, retirement planning, estate planning, and business succession planning for affluent individuals and families, executives, and business owners.
Jeff is an investment advisor with Eagle Strategies LLC, a Registered Investment Adviser. His relationship with Eagle allows him to provide financial planning services and fee-based investment advice to his clients.
Over the course of his career, Jeff has earned numerous industry awards, including a Life and Qualifying Member of the Million Dollar Round Table* with multiple Top of the Table qualifications. Jeff is also an active member of theFinancial Planning Association.
Jeff obtained his Certified Financial Planner credentials in 2006 and holds the CLU and LUTCF degrees from the American College in Bryn Mawr, Pennsylvania.
Jeff is married to his wife Deonya and has four children and two grandchildren. As a family, they enjoy traveling, fine dining, tennis, and live music.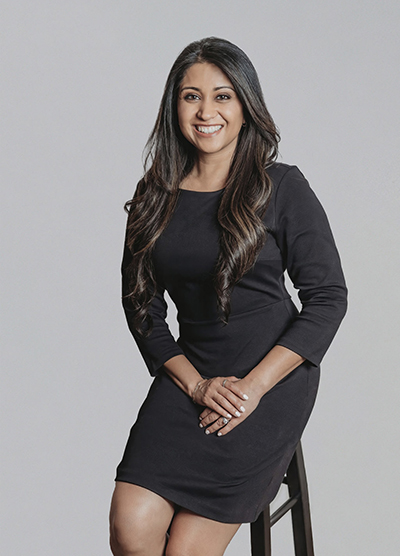 Jasmita "Jessie" Patel, CLU®, LUTCF
Financial Advisor
Jasmita "Jessie" Patel, CLU®, LUTCF, has over 16 years of experience in the financial services industry serving clients all over the United States. Jessie's approach to financial planning is centered around understanding her clients' individual financial goals and is passionate about creating comprehensive financial solutions to help address their overall goals. She takes the time to listen to her clients and provides guidance to help them make informed decisions. Jessie spends much of her time in the areas of wealth management, estate planning, retirement planning and business planning for affluent individuals and families, executives, and business owners.
Jessie is an Investment Advisor with Eagle Strategies LLC, a Registered Investment Adviser and a New YorkLife company. Her association with Eagle Strategies allows her to provide financial planning services and fee-based investment advice to her clients.
Over the course of her career, Jessie has earned numerous industry awards, including a Qualifying Member of *the Million Dollar Round Table from 2007-2022. Jessie is also a member of the National Association of Insurance & Financial Advisors.
Jessie grew up in Southern California and earned her Bachelor of Arts degree with emphasis in Marketing and Management from Chapman University in Orange, California. Jessie also holds a LUTCF degree from the American College and is certified in Long Term Care planning.
Outside of work, Jessie enjoys spending time with her husband Kunal and their family, traveling, hiking, and volunteering in her local community. She is committed to giving back and helping those in need.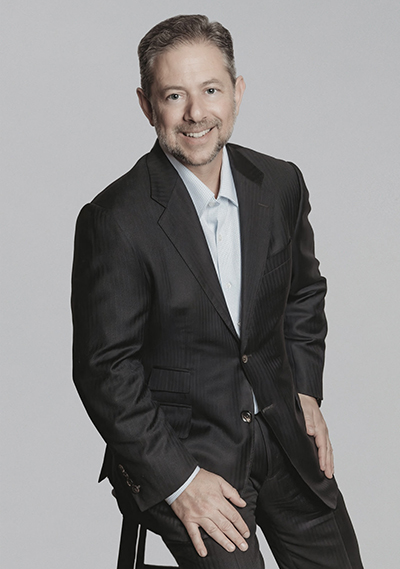 Scott Schultz
Financial Services Professional
Scott has been in the financial services industry since 2009, starting with New York Life where he was the Orange Coast General Office's Rookie of the Year. Previous to that, he spent 11 years in the private equity finance field. Scott holds his FINRA Series 6 and 63 securities licenses, health, life and disability insurance licenses and believes in lifelong learning to increase his knowledge in all facets of his professional development.
Scott is very active in the community, where he believes that purpose and passion allow him to work with the best clients in the world. Scott is the Chairman of the Hyundai Cancer Center's Advisory Committee at Children's Hospital Orange County (CHOC). Chairman of the Board for Leadership Tomorrow Orange County, past Board of Directors for the Greater Irvine Chamber of Commerce (where he was Member of the Year and Ambassador of the Year in 2016) and City Council appointed member for the City of Irvine's Child Care Committee. Scott also served the last 4 years as Community Services Commissioner for the City of Irvine and coached his son's AYSO Soccer and Little League Baseball teams.
In his free time, Scott enjoys cooking and traveling with his wife Rachelle and son Matthew. Scott is a graduate from California State University, Long Beach.
Scott Vitebskiy
Financial Advisor
As a New York Life Agent, I sincerely believe that most people want to do what's right: right for themselves, right for their families, and right for their communities. In fact, that's one of the reasons I joined the company back in 2011. After 5 years working as a Vacation Coordinator in the Hospitality Industry, I wanted the opportunity to work somewhere that made it easy for other people to do what was right, and more importantly, made it easy for me to do right by them.
Depending on your needs, I can introduce you to some ways to help protect your family's lifestyle and future; or prepare for major financial events such as paying for college, saving for retirement, or caring for an aging relative. If you're wondering about my qualifications, you might find it reassuring to know that I am a licensed agent to sell insurance through New York Life Insurance Company. In addition to my many years of experience, I hold a Bachelor's Degree from California State University Fullerton and have participated in New York Life's well-known training program, NYLIC University. Of course, my background isn't really the one that matters. To be the best possible agent, I've found that getting to know my clients – their hopes, dreams and goals for the future – is the most important first step. So if you're looking for someone that's ready to put their expertise and experience to work for you, please let me know.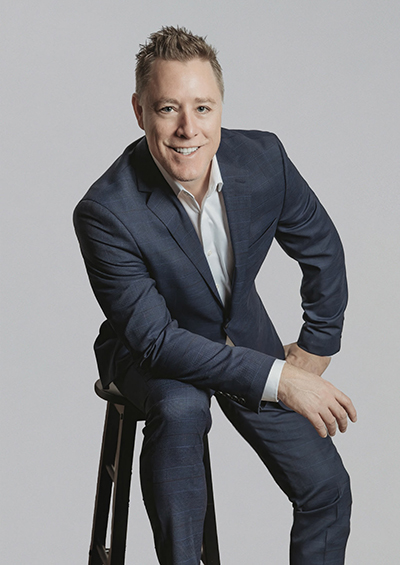 Jeffrey Blancq
Financial Advisor
"I believe education, preparation and discipline to be the most important aspects of creating a successful present and financial future."
Jeffrey Blancq brings balance and truth in his quest for lifelong learning as a wealth advisor for Axiom Financial & Insurance Solutions. A member of MDRT-Million Dollar Round Table* 2023, clients and colleagues both appreciate his commitment to the process of education first, empowering others to feel comfortable and at ease with their financial decisions. His drive and curiosity for knowledge and understanding allow him to remain humble and focused on his clients' current position, which gives him clarity to educate on comprehensive financial plans.
Jeffrey attended Long Beach City College, the University of California Irvine and finally finishing up his studies in Florence Italy. From there he went on to work and teach in Lecce, Italy at the heel of the Italian peninsula for 15 years. Jeffrey has sat on numerous for profit and nonprofit boards including:
The Los Alamitos Youth Center
The Los Angeles Transportation Club (1st Vice President)
The Norooz Clinic Foundation
The Veterans Relief Foundation
The Seal Beach Chamber of Commerce (GAC Chairman)
As someone who lost his father when he was fourteen due to cancer, Jeffrey firmly believes that perseverance and taking responsibility for one's actions is paramount to achieving any goal. Jeffrey's experiences working and living around the world has given him a unique perspective on how to live healthy and happy as we age. His insightful lifetime observations and his ten years of professional experience makes him a sought-out advisor, not just from a number's perspective, but more importantly one that teaches us how to adapt to different times of our lives.
Jeffrey is a wine connoisseur, especially Italian wines and enjoys getting together with his wine group. He is an avid swimmer, loves pickleball and believes wholly that nonprofit work and serving his community is the best way to give back and pay it forward.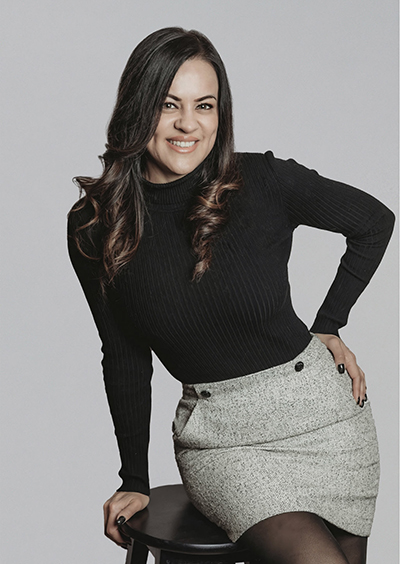 Ivette Bedolla
Director of Client Services, Jeffrey Czerwinski
Ivette Bedolla has been a part of the Axiom Financial team since September of 2014. Prior to Axiom Financial, her background was in real estate and the bail bond industry. During her time at Axiom, Ivette has developed a curious mind to expand her knowledge of insurance and investments.
As the Director of Office Management, Ivette's main objective is to provide administrative and operational support to our team in many areas of our financial planning practice by working side by side with our experienced professionals and financial advisors to help clients meet their financial goals.
Ivette is a compassionate individual who enjoys helping others. Her experience as a mother of four beautiful children makes her a great tool in problem-solving, and identifying and uncovering client needs. Her favorite leisure activities include reading a good self-help book, hiking, and spending time with family and friends. Ivette is very comfortable and familiar in her community, as she has nurtured a wide-range of friendships throughout her 21 years living in the Murrieta/Menifee area and her involvement in a local Christian church.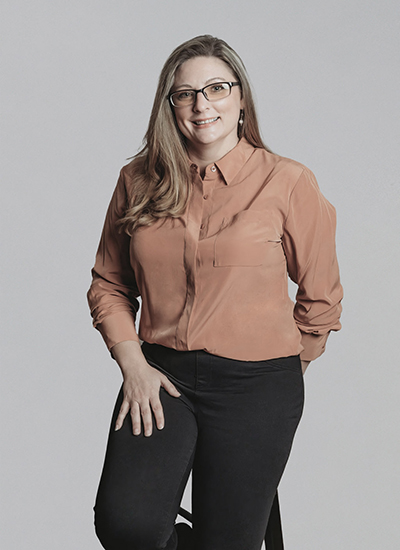 Shannon Kohl
Director of Financial Strategies, Jeffrey Czerwinski
Shannon Kohl has been the New Business Administrator with AxiomFinancial since December 2017. She has over 18 years of Administrative Management experience that spans across many industries. Her primary responsibility is to act as a liaison between our clients and the firms which serve as custodians of their assets and policies.
In this role, Shannon assists in the processing and tracking of client paperwork, including establishing new accounts, maintenance of accounts and service requests. Shannon's responsibilities also include many internal projects, and ongoing commitment to process improvements. This includes, utilizing technology to expand more efficient processes, client share ability and internal procedures.
Shannon has been married for 15 years to her husband Rob and has a son and a daughter, ages 11 and 14. In her spare time she is traveling with her son's baseball team and her daughter's Club Volleyball team. She enjoys stand-up comedy, concerts and the occasional "date night" with her husband.
*The Million Dollar Round table (MDRT), The Premier Association of Financial Professionals, is recognized globally as the standard of excellence for life insurance sales performance in the insurance and financial services industry.